AutoCount POS V5.0 System (Window Based)
Brand: AutoCount
Quantity: 4000
Select variant(s): Industry, Package
---
---
---
Retail POS-Basic: Operating System Requirement:
- Win 10 above

Standard Backend Module:
- Project
- Multi currency
- POS multi location
- POS basic multi uom
- POS advance multi uom

Standard Backend Feature:
- POS user maintenance
- Terminal maintenance
- POS option maintenance
- Member maintenance
- Promoter maintenance
- Promoter commission rate maintenance
- Promotion maintenance
- Remarks maintenance
- POS posting (account integration)
- POS reports

Standard Frontend Feature:
- Cashier operation
- Multiple payment method: cash, credit card, debit card, cash voucher, cheque, bonus point, custom payment, e-wallet
- Credit sales
- Hold bill and recall bill
- Row discount and total discount
- Refund
- Cash in and cash out
- Check stock level
- Syntax formula to change quatity / unit price / discount / total / sub-total
- POS reports
- Trade in
- Barcode weighing scale (Integration)
- Character-based printing

* This price does not include program customization

Note:
- 3 active account books in same server
- Additional account book is chargeable
- Internet connection is required
- All account books are for MYR currency only
Retail POS - Standard: Operating System Requirement:
- Win 10 above

Standard Backend Module:
- Project
- Multi currency
- POS stock (stock & purchase)
- POS multi location
- POS basic multi uom
- POS advance multi uom

Standard Backend Feature:
- POS user maintenance
- Terminal maintenance
- POS option maintenance
- Member maintenance
- Promoter maintenance
- Promoter comission rate maintenance
- Promotion maintenance
- Remarks maintenance
- POS posting (account integration)
- POS reports

Standard Frontend Feature:
- Cashier operation
- Multiple payment method: cash, credit card, debit card, cash voucher, cheque, bonus point, -custom payment, e-wallet
- Credit sales
- Hold bill and recall bill
- Row discount and total discount
- Refund
- Cash in and cash out
- Check stock level
- Syntax formula to change quatity / unit price / discount / total / sub-total
- POS reports
- Trade in
- Barcode weighing scale (Integration)
- Character-based printing

* This price does not included program customisation

Note:
- 3 active account books in same server
- Additional account book is chargeable
- Internet connection is required
- All account books are for MYR currency only
FNB POS - Basic: Operating System Requirement:
- Win 10 above

Standard Backend Module:
- Project
- Multi currency
- POS multi location
- POS basic multi uom
- POS advance multi uom

Standard Backend Feature:
- POS user maintenance
- Terminal maintenance
- POS option maintenance
- Member maintenance
- Promoter maintenance
- Promoter comission rate maintenance
- Promotion maintenance
- Remarks maintenance
- POS posting (account integration)
- POS reports
- Set meal maintenance
- Kitchen printer maintenance
- Out of stock maintenance
- Ingredient maintenance

Standard Frontend Feature:
- Cashier operation
- Multiple payment method: cash, credit card, debit card, cash voucher, cheque, bonus point, custom payment, e-wallet
- Credit sales
- Hold bill and recall bill
- Row discount and total discount
- Refund
- Cash in and cash out
- Check stock level
- Syntax formula to change quatity / unit price / discount / total / sub-total
- POS reports
- Table design /service
- Ordering number
- Kitchen printer log
- Reprint kitchen receipts
- Reservation
- Mark served
- Share table
- Join table
- Change table
- Set meal
- Out of stock
- Modifier

* This price does not included program customisation

Note:
- 3 active account books in same server
- Additional account book is chargeable
- Internet connection is required
- All account books are for MYR currency only
FNB POS - Standard: Operating System Requirement:
- Win 10 above

Standard Backend Module:
- Project
- Multi currency
- POS stock (stock & purchase)
- POS multi location
- POS basic multi uom
- POS advance multi uom

Standard Backend Feature:
- POS user maintenance
- Terminal maintenance
- POS option maintenance
- Member maintenance
- Promoter maintenance
- Promoter comission rate maintenance
- Promotion maintenance
- Remarks maintenance
- POS posting (account integration)
- POS reports
- Set meal maintenance
- Kitchen printer maintenance
- Out of stock maintenance
- Ingredient maintenance

Standard Frontend Feature:
- Cashier operation
- Multiple payment method: cash, credit card, debit card, cash voucher, cheque, bonus point, custom payment, e-wallet
- Credit sales
- Hold bill and recall bill
- Row discount and total discount
- Refund
- Cash in and cash out
- Check stock level
- Syntax formula to change quatity / unit price / discount / total / sub-total
- POS reports
- Table design / service
- Ordering number
- Kitchen printer log
- Reprint kitchen receipt
- Reservation
- Mark served
- Share table
- Join table
- Change table
- Set meal
- Out of stock
- Modifier

* This price does not included program customisation

Note:
- 3 active account books in same server
- Additional account book is chargeable
- Internet connection is required
- All account books are for MYR currency only
Software Only! Not Include Hardware!: * Hardware will quote seperately upon request
---
Faster & Friendlier Setting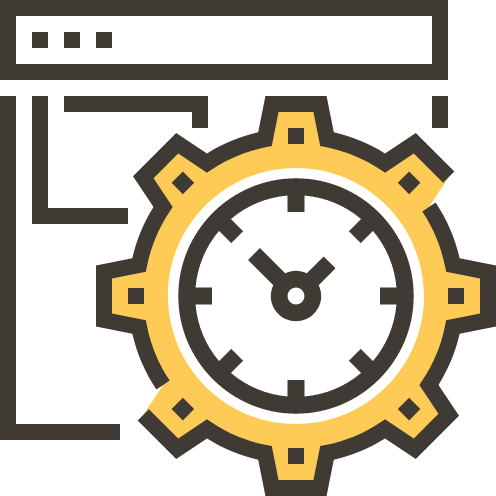 Manage POS options setting of all terminals at server (setting at terminals are not needed)
Backup & Restore POS frontend configuration (cater for immediate restoration in case of hardware failure)
Terminal Personalisation in payment method (e.g., Credit Card, Debit Card, Custom Payment), menu layout, as well as special plugins



Better Security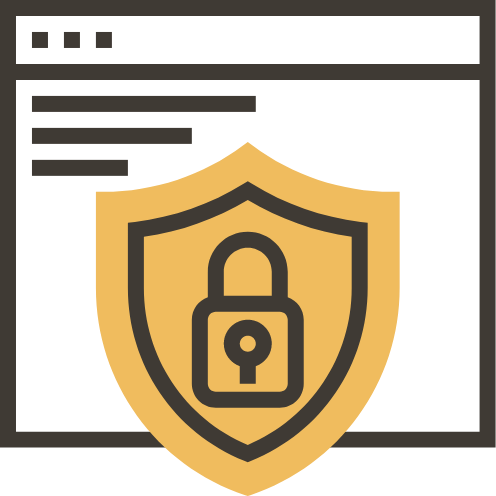 Use of thumbprint device (to minimize the use of username and password) to:
Clock in/out (time attendance)
Login terminal
Login Supervisor access
Unlock screen

Additional Payment Methods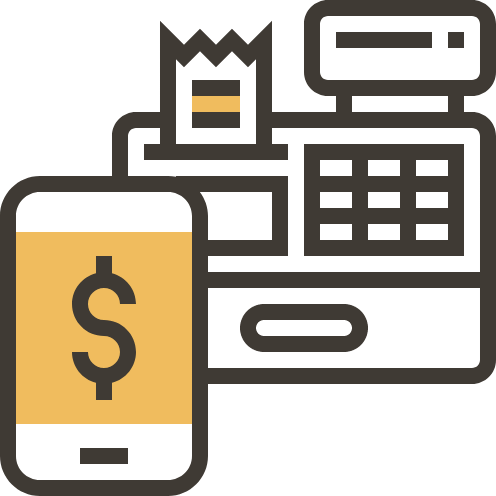 Custom Payment - create any new payment method accepted by a terminal, such as foreign currency and 3rd party e-wallet.
Integrated e-Wallet - fully integrated with ipay88(Alipay, Boost, GrabPay, Maybank QR, PrestoPay, ShopeePay, TouchnGo, WeChatPay), which covers most of the popular e-Wallets used in Malaysia



Stronger and Faster Synchronization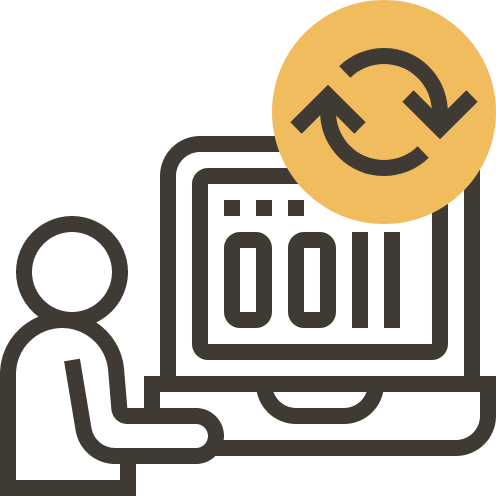 New Sync method - more reliable and supports larger volume of POS transaction sync from multiple outlets.
Sync faster - POS 5.0 new Sync method has improved at-least 50% in sync performance.
New FrontEnd DB - which contributes to stronger and stabler synchronization.

Richer Reports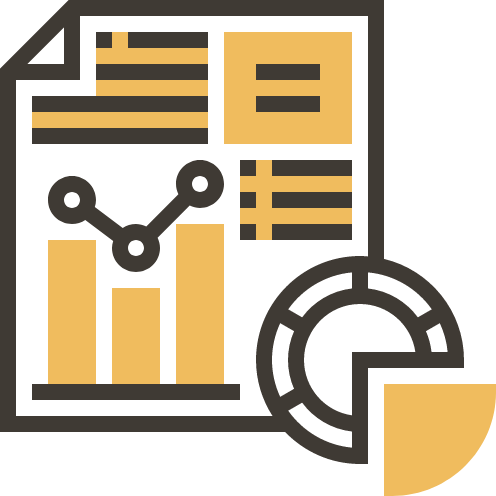 Total Discount Report - to compare and analyse the total amount discounted in each type of discount.
Item Package Sales Report - to analyze the sales of packaged items.
X & Z Report - to show greater details in daily sales summary.
Close Counter Email Notification - business owner to get notified with daily sales summary upon closing counters.
eDashboad - is an app (for IOS/Android) allows users to view sales summary reports anywhere anytime.



Others Enhancements

POS Voucher Maintenance
Support import of non-sequential voucher no, Auto detect voucher type upon scanning valid voucher no. during payment.
Print Barcode
Support print barcode at frontend with price plan and different locations different prices.
Fast Menu Maintenance
Automatically search and load image from stock item maintenance when creating fast menu (including Item Group and Item Type)

Price Checker
Support Android OS price checker (including single item promotion)

Scan & Detect
Frontend terminal may create transactions by scanning the barcode of Member, Debtor or Promoter.

POS 5 F&B
Specially designed for the food and beverage industry, also supports mobile order apps (eWaiter).
Inquiry - AutoCount POS V5.0 System (Window Based)